This article will help you understand what a red flag is, how it works and what the thresholds are.
A red flag is based on predetermined parameters of the individual metric, these parameters vary between each metric. These have been designed for managers to easily assess which athletes are requiring extra support or intervention.
Below are the thresholds we have designed based on evidence-backed research.
Poor Mood logged over 48 hours

Poor Sleep under 5 hours

Heavy or Extreme Fatigue

Heavy or Extreme Pain
If an athlete triggers a red flag, a manager will be identified with an email like the one below: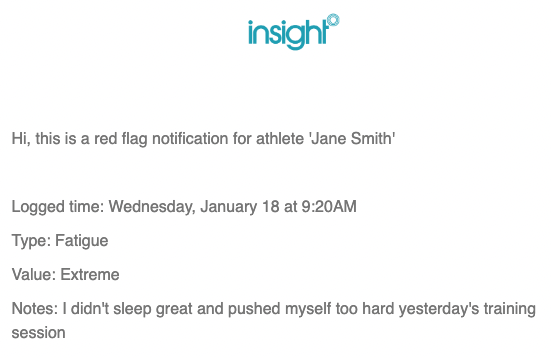 As the manager you can choose to intervene through some of these suggested solutions:
Talk to the athlete directly, and schedule a meetup via the posts function
Recommend a program
Send a survey to the athlete to better assess what is going on
Notify Parents
Helpline links
Once one of these suggested solutions has been taken, a manager can then choose to resolve the red flag or escalate it further.
1. To resolve a red flag, navigate to the red flag log located at the bottom of your wellness studio and click onto the one you are wanting to resolve.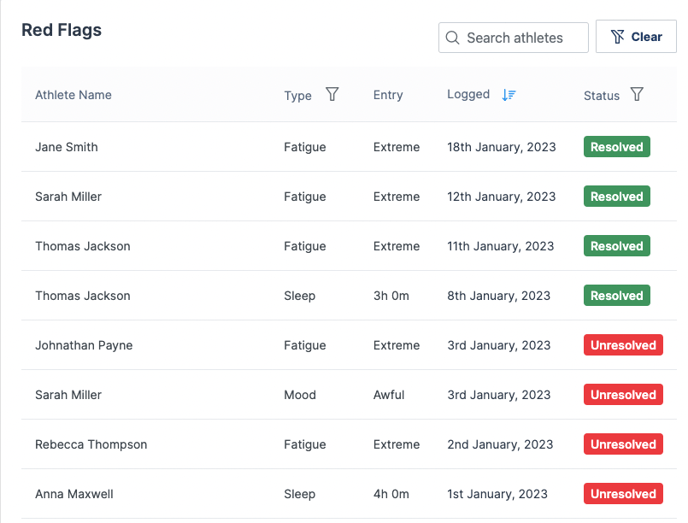 2. Click on the drop-down box next to status and choose resolved.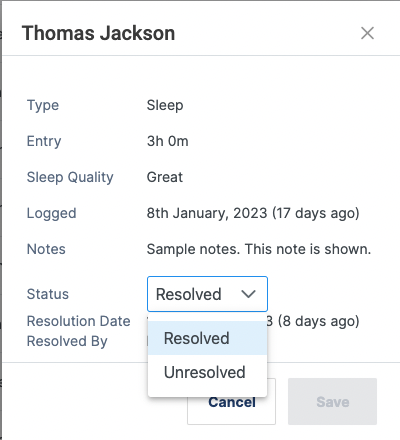 3. Once resolved, managers will be able to view who resolved a red flag and when.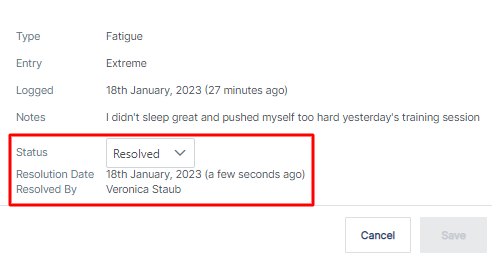 Note: If there is an active Red Flag in a wellness metric, a red flag icon will appear at the top right of that wellness metric. This can be clicked on to see a quick summary also.