The search bar can be used to locate things with ease, such as specific athletes, teams, or resources within your insight platform. This article will show you have to utilise the search bar.
1. Click into the search bar located at the very top of your insight platform.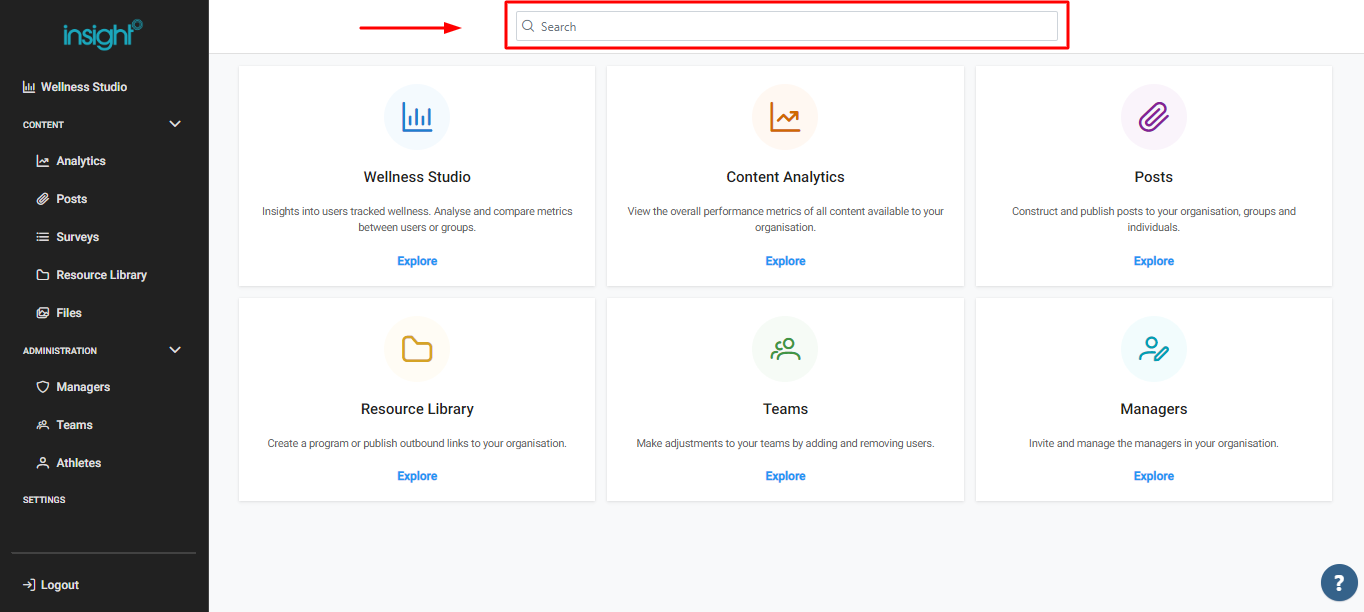 2. Input the keywords you are wanting to search for within insight.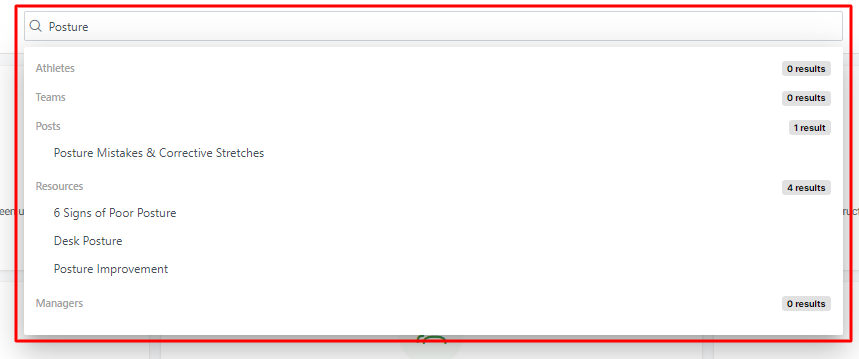 3. Navigate through the results to find your match!