This article will explain how to turn Note Sharing on and off through insight.
1. Navigate to Settings in the left-hand menu.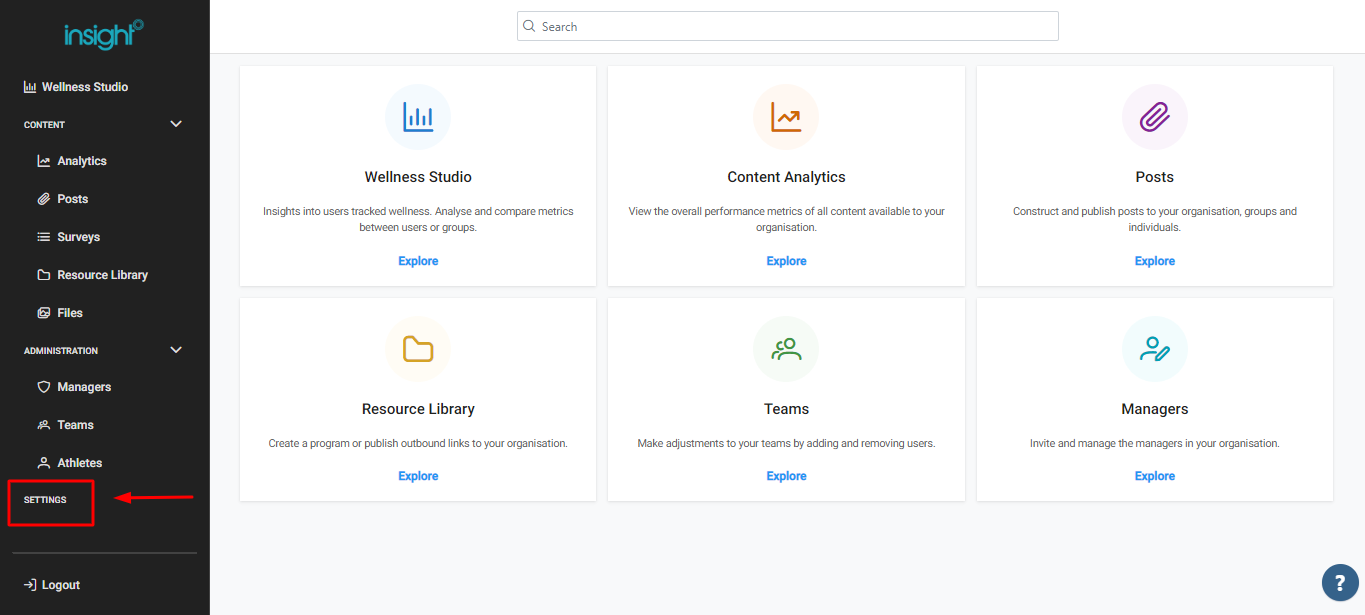 2. Click on Note Sharing in the heading menu.
3. Use the different toggles to turn off note sharing across the different Wellness Metrics and then click Save Changes.